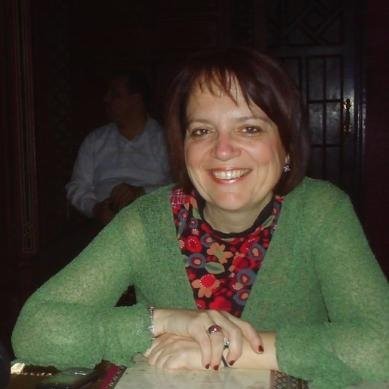 Δρ. Κατερίνα Ψαρρά, Πρόεδρος
Χημικός MSc PhD, EurClinChem
I was born in Athens, Greece, where I currently live. I received my first degree in Chemistry from the Kapodistrian University of Athens, my MSc in Clinical Biochemistry from the University of Newcastle upon Tyne, UK, my PhD in Immunology from the Medical School, Kapodistrian University of Athens.
Since 1983 I have been working in the laboratory of immunophenotyping, Department of Immunology – Histocompatibility, Evangelismos Hospital, Athens. Since the acquisition of the first flow cytometer in Greece in 1987, I was instrumental in developing further the flow cytometry laboratory and in applying such methods in almost all clinical applications encountered in routine clinical settings, such as in immunology, hematology, oncology, gynecology, infections and neurology. Further, I am involved in training of medical doctors, chemists, biologists and biochemists in flow cytometry, and I have been teaching flow cytometry at postgraduate courses such as Clinical Chemistry and Laboratory Medicine offered by the University of Athens. In addition, I have supervised a number of PhD, MSc and undergradute projects involving flow cytometry.
I have been a founding member of the Hellenic Society of Cytometry and member of its Board since 1997, as treasurer (1997-2006), and as President of the Society since 2006. Further I have been member of ISAC since 1991 and of ESCCA since 2006.
Moreover I have been a member of the Board of the Greek Society of Clinical Chemistry / Clinical Biochemistry since 1999, and President of the Society since 2008. Lastly I have been member of the organizing and scientific committees of several congresses, President of the 3rd Panhellenic Congress of Cytometry (2004) and the 6th Panhellenic Congress of Clinical Chemistry (2006). I have collaborated with ESCCA (then EWGCCA) in the organization of the 3rd Euroconference on Clinical Cell Analysis in Athens in 2005. This collaboration has provided new opportunities for flow cytometry in Greece and has led to the standardization of Greek clinical laboratories to European standards.